Executive Director/Founder
B.Arch, FNZIA, Registered Architect
Richard Naish founded RTA Studio in July 1999. He is responsible for the design philosophy and strategic direction of the practice. A graduate of the University of Auckland School of Architecture, he worked at top practices in Auckland and London before launching RTA Studio.
Under his design leadership the practice has won over 100 local, national and international architecture awards, including the NZIA New Zealand Architecture Medal, the NZIA Ted McCoy Award for Education and multiple category wins at World Architecture Festival, Architizer and Architectural Review Future Projects awards.
An active fellow member of the New Zealand Institute of Architects, Richard has been Convenor of the New Zealand Architecture Awards and served as a judge on international juries. He is a regular speaker in New Zealand and overseas. He has been an adjunct professor of architecture at Unitec, Auckland and he is currently teaching the masters programme at the University of Auckland Architecture School. Richard is also member of the Auckland Urban Design Panel and The Ministry of Education Design Review Panel.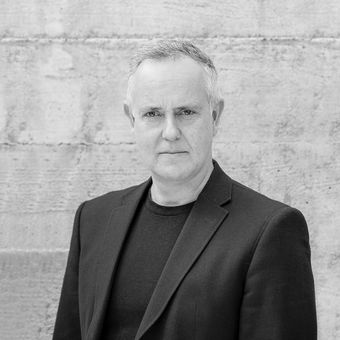 Illia Ovsiiko
Senior Architect
Anne Thiermann
Registered Architect
Elizabeth Cho
Registered Architect
Paul Gao
Registered Architect
Teresa Munro
Registered Architect
YJ Lee
Registered Architect
Casey Anderson
Project Lead
Thomas Keeler
Project Lead
Scott Manning
Project Lead
Roberto Jelash
Senior Technician
Bryan Cameron
Senior Technician
David Cook
Senior Architectural Graduate
Mitchell Jones
Senior Architectural Graduate
Neil-Craig Rodrigues
Senior Architectural Graduate
Kipp Nicholson
Senior Architectural Graduate
Even Liang
Senior Architectural Graduate
Morgan Evans
Senior Architectural Graduate
Nadia Rivai
Architectural Graduate
Maggie Halatian
Architectural Graduate
Jessica York
Architectural Graduate
Tamzyn Bremer
Architectural Graduate