Careers
History
RTA Studio is a practice that focuses on delivering exceptional design with exceptional service. Our work contributes to the urban context by challenging, provoking complementing existing landscapes, spaces and structures for people and their needs. Founding director, Richard Naish created RTA Studio with Tim Melville in 1999. The practice's team is made up of architects, architectural graduates, architectural technicians, administrative and contract staff.
RTA Studio's expertise extends beyond architectural design to encompass a range of disciplines required in urban development aligned with the practice's commitment to effective process as well as design. Community, Culture, and Climate are always at the forefront of what we do.
The practice offers the following services:
Architecture
Urban Design
Site Master Planning
Interior Design
Project Management
Facilities evaluation and use analysis
Space management planning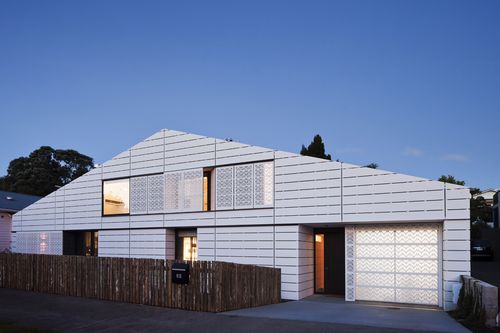 Studio
We have studios located in Auckland, Hawke's Bay and Wanaka. RTA is constantly seeking talented new staff for opportunities across the three studios. Although we have three studios we operate as one team. What We stand for We create future focused design solutions, that have the potential to change people's lives by offering an architecture that goes far deeper than function, form, and economical outcome. We challenge typology, explore context, disrupt convention by provoking and delighting, lift the human spirit, experimentation, and bravery. Our projects are not chosen on scale or budget but appeal to our vision. We are committed to social outcomes.
Career Development
We have a mentoring program for all staff to engage with for internal support and growth. There are opportunities to work on a wide variety of challenging, innovative, and exciting projects, a supportive team environment and culture. RTA encourages and provides support for professional career development including registration pathways. In-house Revit training and BIM management for upskilling in technical aspects of the practice RTA runs a series of knowledge sharing presentations and does regular whole office construction site visits. We also have external CPD presentations on a regular basis.
Sustainability
We are committed to reducing the effects of climate change. Sustainability is in our DNA. RTA Studio are recognised as industry leaders in the integration of sustainability into architecture, and we regard sustainability as a fundamental part of our design philosophy. We will first and foremost promote this design philosophy within the building design team and bring the experience of our previous environmentally sustainable design.
Culture & Giving Back
Our culture is strong. We work hard to achieve outstanding results, to supplement this we look after our staff by creating and attending a number of yearly events:
PR events & publications
RTA Christmas party
RTA lunches
RTA mid-winter conference
Staff reviews
Awards – NZIA local / NZ / MIPIM/ WAF
Marketing events
Competitions
Various other events incl sports days
We are a practice that gives back to the community, both public and architectural.
Diversity agenda
Women's group
NZIA joint contracts committee
NZIA awards advisory committee
Awards juries
Teaching graduate development program
Learning Environments NZ committee
RTA studio Māori Architecture scholarship
Objectspace – Architects' collective - investor