Associate Director
BArch (hons), BAS, NDAT, Registered Architect ANZIA
Moshin has more than 15 years' experience in the industry, having worked in New Zealand and the UK. He has worked for numerous well renowned architectural practices, including Jasmax, and Context Architects.
Whilst in the UK, Moshin was employed as a project architect at Studio Reed, where he worked on several high-profile residential projects throughout the UK and the Middle East.
Moshin joined RTA Studio on his return from the UK in 2012. He has become a key member of our commercial and educational teams, taking on various roles from pre -design through to practical completion, and post contract administration. Recently Moshin has been involved in significant projects including, Freemans Bay School re-development, University of Auckland projects, Havelock North commercial development, and Site 18 Orams Marine re-development.
Moshin was made an Associate of the practice in 2018, which is credit to his leadership qualities. Moshin will be actively involved with the ongoing management of the practice.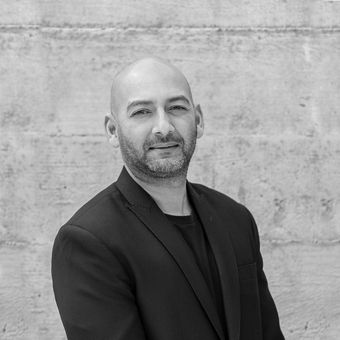 Illia Ovsiiko
Senior Architect
Anne Thiermann
Registered Architect
Teresa Munro
Registered Architect
Casey Anderson
Project Lead
Roberto Jelash
Senior Technician
David Cook
Senior Architectural Graduate
Mitchell Jones
Senior Architectural Graduate
Neil-Craig Rodrigues
Senior Architectural Graduate
Nina Tyrrell
Senior Architectural Graduate
Thomas Keeler
Senior Architectural Graduate
Paul Gao
Senior Architectural Graduate
Kipp Nicholson
Senior Architectural Graduate
Anita Chin
Architectural Graduate
Elizabeth Cho
Architectural Graduate
Elly Wang
Architectural Graduate
Jarred Walker
Architectural Graduate
Maito Akiyama
Architectural Graduate
YJ Lee
Architectural Graduate
Nadia Rivai
Architectural Graduate
Julia Crowe
Architectural Graduate
Even Liang
Architectural Graduate