Senior Associate
BAS, MArch (prof) (hons), Registered Architect ANZIA
At the helm of the RTA Wanaka office is Michael Dalton, a seasoned architect with over a decade of experience in the field.
Michael understands the importance of attention to detail alongside establishing and nurturing strong working relationships with clients, collaborators, and team members. This invaluable skill enables him to foster an environment that yields remarkable results and transformative designs. His extensive project management experience plays a pivotal role in delivering projects that adhere to the highest possible standards.
Projects Michael has been involved in have been recognised by the architectural industry in New Zealand, winning NZIA national and local awards, as well as being published in Home, Houses and Architecture NZ magazines. Internationally, several projects have been shortlisted for the World Architecture Festival, with one project winning its category.
Michael is passionate about sustainable architecture. His knowledge in this area allows integration of environmentally conscious practices into the firm's projects. Reducing embodied and operational carbon footprints is at the core of his approach, reflecting a commitment to creating buildings that harmonize with the environment and benefit society at large. Michael is a Certified Passive House Designer, showcasing his expertise in energy-efficient and environmentally responsible building design.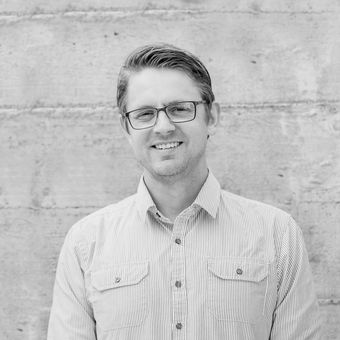 Illia Ovsiiko
Senior Architect
Anne Thiermann
Registered Architect
Elizabeth Cho
Registered Architect
Paul Gao
Registered Architect
Teresa Munro
Registered Architect
YJ Lee
Registered Architect
Casey Anderson
Project Lead
Thomas Keeler
Project Lead
Scott Manning
Project Lead
Roberto Jelash
Senior Technician
Bryan Cameron
Senior Technician
David Cook
Senior Architectural Graduate
Mitchell Jones
Senior Architectural Graduate
Neil-Craig Rodrigues
Senior Architectural Graduate
Kipp Nicholson
Senior Architectural Graduate
Even Liang
Senior Architectural Graduate
Morgan Evans
Senior Architectural Graduate
Nadia Rivai
Architectural Graduate
Maggie Halatian
Architectural Graduate
Jessica York
Architectural Graduate
Tamzyn Bremer
Architectural Graduate