Senior Associate
BAS, MArch (prof) (hons), Registered Architect ANZIA
Michael began his career in Architecture over 10 years ago and joined RTA Studio in April 2011.
Michael was made associate at RTA in 2017 and leads the RTA house team overseeing projects across New Zealand including compact houses to large multimillion-dollar projects.
Michael and Richard work closely with one another to produce considered and innovative house projects.
Michael understands the importance of attention to detail and establishing good working relationships to bring about great results. He has extensive project management experience, ensuring projects are designed and executed to the highest possible standard.
Projects Michael has been involved in have been recognised by the architectural industry in New Zealand, winning NZIA national and local awards, as well as being published in Home, Houses and Architecture NZ magazines. Internationally, several projects have been shortlisted for the World Architecture Festival, with one project winning its category.
Michael has extensive understanding of sustainable house architecture and is interested in reducing embodied, operational carbon footprints and is a Certified Passive House Designer.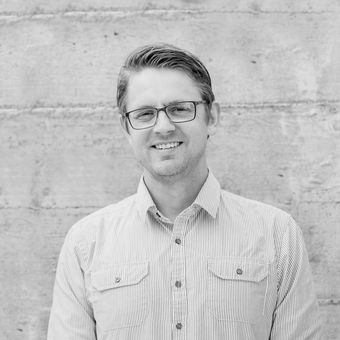 Illia Ovsiiko
Senior Architect
Anne Thiermann
Registered Architect
Teresa Munro
Registered Architect
Casey Anderson
Project Lead
Roberto Jelash
Senior Technician
David Cook
Senior Architectural Graduate
Mitchell Jones
Senior Architectural Graduate
Neil-Craig Rodrigues
Senior Architectural Graduate
Nina Tyrrell
Senior Architectural Graduate
Thomas Keeler
Senior Architectural Graduate
Paul Gao
Senior Architectural Graduate
Kipp Nicholson
Senior Architectural Graduate
Anita Chin
Architectural Graduate
Elizabeth Cho
Architectural Graduate
Elly Wang
Architectural Graduate
Jarred Walker
Architectural Graduate
Maito Akiyama
Architectural Graduate
YJ Lee
Architectural Graduate
Nadia Rivai
Architectural Graduate
Julia Crowe
Architectural Graduate
Even Liang
Architectural Graduate