Senior Associate
BAS, MArch(Prof) (1st Class hons), Registered Architect ANZIA
A graduate of the University of Auckland, Mitchell joined RTA studio in 2013 having worked previously at Architectus Architects in Auckland. He has played a key role as project architect in the delivery of a wide range of projects including commercial, tertiary, and most notably; residential projects throughout New Zealand.
During his time as part of the RTA residential team, Mitchell has been the lead architect on a number of multi award-winning projects, including the Arrowtown House in the Wakatipu Basin, the Cardrona Hut, and the Buckletons Beach House. His work has placed at the World Architecture Festival, the New Zealand Home Awards, and the NZIA national awards.
With extensive experience throughout all stages of design development and contract administration, Mitchell has a passion for rigorous design and detailing. He is known to take a client focussed approach to each project, paired with his experience, creativity and good eye for detail invariably makes for a great result.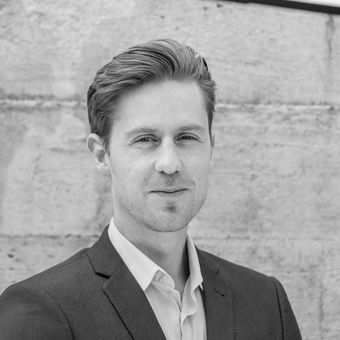 Illia Ovsiiko
Senior Architect
Anne Thiermann
Registered Architect
Elizabeth Cho
Registered Architect
Paul Gao
Registered Architect
Teresa Munro
Registered Architect
YJ Lee
Registered Architect
Casey Anderson
Project Lead
Thomas Keeler
Project Lead
Scott Manning
Project Lead
Roberto Jelash
Senior Technician
Bryan Cameron
Senior Technician
David Cook
Senior Architectural Graduate
Mitchell Jones
Senior Architectural Graduate
Neil-Craig Rodrigues
Senior Architectural Graduate
Kipp Nicholson
Senior Architectural Graduate
Even Liang
Senior Architectural Graduate
Morgan Evans
Senior Architectural Graduate
Nadia Rivai
Architectural Graduate
Maggie Halatian
Architectural Graduate
Jessica York
Architectural Graduate
Tamzyn Bremer
Architectural Graduate