Senior Associate
BAS, BArch(hons), ANZIA, Registered Architect
Natalie is a graduate of the University of Auckland School of Architecture. Natalie joined RTA studio in May 2010 following 5 years with Helena architects where she obtained her registration.
Natalie has over 16 years of experience in New Zealand within the retail, residential, education, and commercial sectors. Natalie was made an associate of the practice in 2016.
Her role as Associate and Project Architect involves project and design team coordination whilst ensuring the design concepts are maintained and technical detailing and compliance is rigorously researched and investigated through all the stages of each project. She also plays an active part in mentoring staff.
Natalie is heading our team working towards creating a Carbon Zero office. Natalie is a member of the New Zealand green building council and plays an active role in practice group management within which she holds the sustainability portfolio ensuring we are all kept up to date with sustainable issues.
Natalie has joined our education team, working on Balmoral School and a variety of University of Auckland projects. She has also been involved with a number of End of Trip Facilities, a Pod Hotel, several commercial alterations and fitouts, such as 299 Great North Rd., and new commercial projects in Mt Eden and Ponsonby. She has also worked on a new Compact Housing project in Te Kuiti.
Recent projects include:
299 Great North Rd $3m (2020)
End of Trip Facilities (2019-2020)
Balmoral School $25m (2018-2019)
University of Auckland projects (2020)
Te Kuiti Pod Hotel $2m (2018-2019)
Te Kuiti Compact Housing $3m (2018-2020)
Pollen St $5m (2015-2020)
Mt Eden Rd $5m (2016-2019)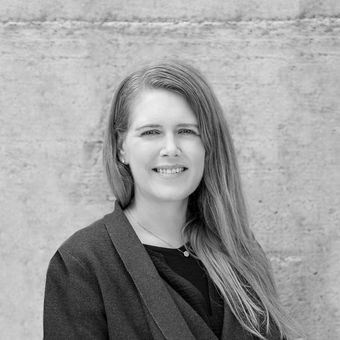 Illia Ovsiiko
Senior Architect
Anne Thiermann
Registered Architect
Elizabeth Cho
Registered Architect
Paul Gao
Registered Architect
Teresa Munro
Registered Architect
YJ Lee
Registered Architect
Casey Anderson
Project Lead
Thomas Keeler
Project Lead
Scott Manning
Project Lead
Roberto Jelash
Senior Technician
Bryan Cameron
Senior Technician
David Cook
Senior Architectural Graduate
Mitchell Jones
Senior Architectural Graduate
Neil-Craig Rodrigues
Senior Architectural Graduate
Kipp Nicholson
Senior Architectural Graduate
Even Liang
Senior Architectural Graduate
Morgan Evans
Senior Architectural Graduate
Nadia Rivai
Architectural Graduate
Maggie Halatian
Architectural Graduate
Jessica York
Architectural Graduate
Tamzyn Bremer
Architectural Graduate