Associate Director
BArch, ANZIA Registered Architect
Adam has over 15 years' experience in architecture operating as lead architect on a number of award winning projects throughout New Zealand.
Since first joining RTA Studio in 2008, Adam has become a key member of our team, with a skill base across a number of commercial, educational and institutional projects. As an experienced project architect, he strives to combine a fundamental passion and thorough approach to design conception and development, with the practicalities of construction methodologies and detail design.
Adam has gained well balanced experience on projects of varying scale, budget, construction and procurement type, and has more recently managed the documentation on some of RTA Studio's most significant work including the heritage focussed redevelopment at Whanganui Collegiate School, along with a highly innovative engineered timber Hub building for Scion's Forest Research Institute in Rotorua.
Adam was made an Associate Director of the practice in 2022 and is actively involved in the mentoring of staff. He plays an key role in practice group management and is a member of the office Health & Safety Committee.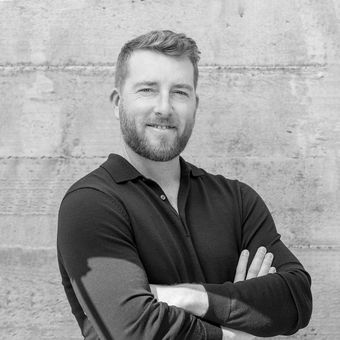 Illia Ovsiiko
Senior Architect
Anne Thiermann
Registered Architect
Elizabeth Cho
Registered Architect
Paul Gao
Registered Architect
Teresa Munro
Registered Architect
YJ Lee
Registered Architect
Casey Anderson
Project Lead
Thomas Keeler
Project Lead
Scott Manning
Project Lead
Roberto Jelash
Senior Technician
Bryan Cameron
Senior Technician
David Cook
Senior Architectural Graduate
Mitchell Jones
Senior Architectural Graduate
Neil-Craig Rodrigues
Senior Architectural Graduate
Kipp Nicholson
Senior Architectural Graduate
Even Liang
Senior Architectural Graduate
Morgan Evans
Senior Architectural Graduate
Nadia Rivai
Architectural Graduate
Maggie Halatian
Architectural Graduate
Jessica York
Architectural Graduate
Tamzyn Bremer
Architectural Graduate