Senior Technician/ BIM Manager
DipArch, CPUT, RSA
Gary joined RTA in 2017 to join our documentation teams as Senior technician. He is also involved in leading our Revit and BIM management systems.
He has recently been involved in providing full documentation for a large number of retail, commercial and apartment complexes/buildings around Auckland, and has extensive and in-depth knowledge in all aspects of this type of developments.
He has excellent technical skills and experience with managing all aspects of detailing and documentation for commercial and retail projects and can assist in BIM implementation on a project.
Most recently he has been assisting with the:
AIAL Airways building
Alexandra Park Mixed Use development
University of Auckland - Student Accommodation
University of Auckland - Recreation Centre
MOE - Owairoa Primary School
Recent BIM Projects for RTA:
University of Auckland - 44 Symonds Street
FuWah - Beaumont Street Apartments
AIAL - Airways-Auckland Air Traffic Control Building
University of Auckland - Wynyard Interim Recreation Centre
MOE - Owairoa Primary School
Recent Projects:
Retail - Sylvia park
Tauranga Crossing
Retail - Foodtown, Quay Street
Bella Vista Apartments
149 Nelson Street Apartments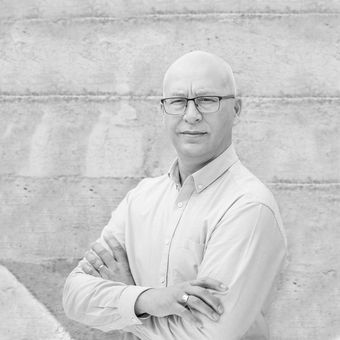 Illia Ovsiiko
Senior Architect
Anne Thiermann
Registered Architect
Elizabeth Cho
Registered Architect
Paul Gao
Registered Architect
Teresa Munro
Registered Architect
YJ Lee
Registered Architect
Casey Anderson
Project Lead
Thomas Keeler
Project Lead
Scott Manning
Project Lead
Roberto Jelash
Senior Technician
Bryan Cameron
Senior Technician
David Cook
Senior Architectural Graduate
Mitchell Jones
Senior Architectural Graduate
Neil-Craig Rodrigues
Senior Architectural Graduate
Kipp Nicholson
Senior Architectural Graduate
Even Liang
Senior Architectural Graduate
Morgan Evans
Senior Architectural Graduate
Nadia Rivai
Architectural Graduate
Maggie Halatian
Architectural Graduate
Jessica York
Architectural Graduate
Tamzyn Bremer
Architectural Graduate