Project Director
BARCH, NZCAD, ANZIA, Registered Architect
Chris Ashford has more than 18 years' experience in architecture in New Zealand and began his career at Andrew Hodgskin Architects before joining RTA Studio in September 2007.
Having worked on a variety projects, Chris has gained extensive experience on projects of varying scale, budget, construction and procurement type. He has an appreciation of the different skills required when dealing with residential, retail, commercial and institutional projects, and knows the importance of establishing good working relationships to bring about great results in design, documentation and construction.
Chris has managed a number of projects from $15m to $180m as Project Architect and Design Team leader. His technical and construction experience has been well developed for Commercial projects and is an advocate of research and development of new construction detailing and methodology.
Qualifications & Affiliations:
Bachelor of Architecture, Unitec
NZIA Graduate Member
New Zealand Certificate in Architectural Draughting
Practical Experience:
13 years experience at RTA Studio, Auckland
3 years experience at Product X Architecture, Auckland
2 years experience at Andrea Hodgskin Architects, Auckland
Recent Projects:
AIAL - Airways
Samson Corporation - Mackelvie Street Office/Retail
ORAMS marine - Mixed Use Development
Alexandra Park, Auckland Trotting Club
NZFS National Training Centre
Colenso BBDO Offices - Auckland
Cream TV Office - Auckland
St Kentigern College Administration Building
Falcon Street Offices & Apartments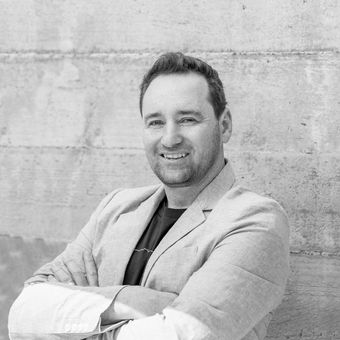 Robert Letherby
Senior Architect
Matthew Wyatt
Registered Architect
Anne Thiermann
Registered Architect
Catherine Doo
Registered Architect
Illia Ovsiiko
Registered Architect
Jun Park
Registered Architect
Teresa Munro
Registered Architect
Jarred Walker
Architectural Graduate
Albert Au
Architectural Graduate
David Cook
Architectural Graduate
Elizabeth Cho
Architectural Graduate
Elly Wang
Architectural Graduate
Myles Durrant
Architectural Graduate
Mitchell Jones
Architectural Graduate
Neil-Craig Rodrigues
Architectural Graduate
Nina Tyrrell
Architectural Graduate
Thomas Keeler
Architectural Graduate
Rosa du Chatenier
Architectural Graduate
YJ Lee
Architectural Graduate
Janetha Rainbow
Architectural Graduate
Maito Akiyama
Architectural Graduate
Anita Chin
Architectural Graduate
Casey Anderson
Architectural Graduate
Roberto Jelash
Senior Technician
James Sievers
Architectural Graduate
Harley Borrell
Architectural Graduate