---
RTA Studio has received more than 60 New Zealand and international awards, including Home of The Year, a World Architecture Festival category win and the New Zealand Architecture Medal.
Richard Naish founded RTA Studio in 1999 after a successful career with top practices in London and Auckland.
We are a practice that focuses on delivering exceptional design with a considered and personal service. Our work aims to make a lasting contribution to the urban and natural context by challenging, provoking and delighting.
Our studio is constantly working within the realms of public, commercial and urban design as well as sensitive residential projects.
We are committed to a sustainable built environment and are at the forefront developing carbon neutral buildings.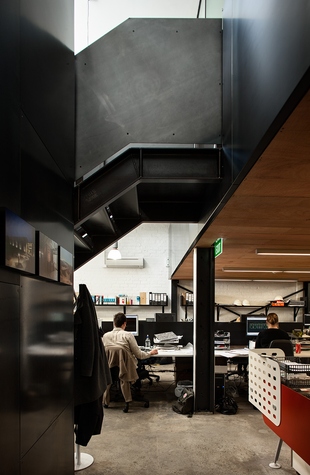 Selected Awards
New Zealand Architecture Medal
World Architecture Festival winner
Best Design Awards Gold
Property Council New Zealand
MIPIM AR Awards winner
AAA Cavalier Bremworth Unbuilt Awards
Auckland City Council, Mayoral Award
New Zealand Home of the Year 2015
View full list of awards
Directors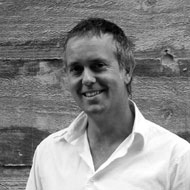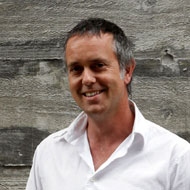 Richard Naish
Executive Director
BArch FNZIA, Registered Architect
Richard Naish founded RTA Studio in July 1999. He is responsible for the design philosophy and strategic direction of the practice. A graduate of the University of Auckland School of Architecture, he worked at top practices in Auckland and London before launching RTA Studio.
Under his design leadership the practice has won over 60 local, national and international architecture awards, including the New Zealand Architecture Medal.
An active fellow member of the New Zealand Institute of Architects, Richard is convenor of the New Zealand Architecture Awards, 2013, and has been a judge on international juries. In 2009 he was adjunct professor of architecture at Unitec, Auckland.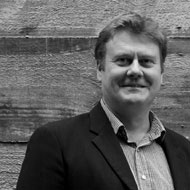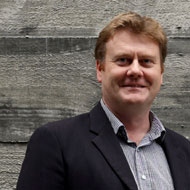 Ben Hayes
Director
BA(Hons), Dip Arch(UCL), ARB(UK), ANZIA Registered Architect
Ben Hayes moved to Auckland from the UK and joined RTA Studio in 2004, after working in London as a senior role at ORMS architecture + design. Trained at the Bartlett School of Architecture, University College London, Ben became an associate at RTA in 2005, and is now a director of the practice. He has over 18 years of experience in England and New Zealand with a variety of projects in the leisure, retail, residential, commercial, public and local government sectors.
Ben's role includes business and project management, utilising his strong design skills, technical experience and construction knowledge.
He is an exponent of RTA Studio's design philosophy that ensures design is creative, durable and buildable.
As project architect for Ironbank, Ben managed this landmark new-build office project through the NZGBC accreditation process culminating in the building being awarded the first 5 Star rated as-built Office Building in New Zealand. He maintains a keen interest in sustainable architecture.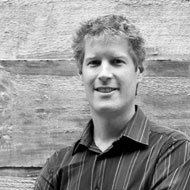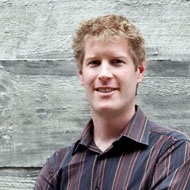 Ben Dallimore
Director
BAS, BArch, ANZIA, Registered Architect
After training as an architect at the University of Auckland, Ben began his career in an Auckland practice, before working with Lawray Architects and Noble Associates in London, and then as a senior architect for Vincent Chrisp Architects in Melbourne. Ben joined RTA Studio on his return to New Zealand in 2005, became an Associate in 2007 and is now Project Director for the practice.

Ben has extensive experience on projects of varying scale, budget, construction and procurement type. He has an appreciation of the different skills required when dealing with residential, commercial and institutional projects and understands the importance of establishing good working relationships to bring about great results in design, documentation and construction.
A specialist in institutional projects, with a strong focus in the education sector, Ben has a proven track record as the 'centre of the wheel' person on numerous jobs. He listens, facilitates or coordinates and leads.
He plays key roles in management of staff, systems and projects. A registered architect, he is an associate member of the NZIA.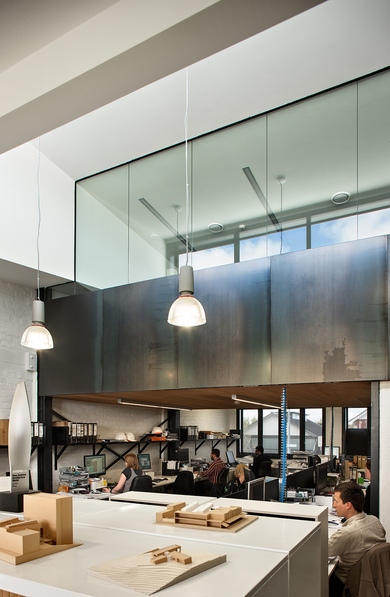 Selected Press
Architectural Review Asia Pacific
Architecture NZ
Tarawera High School

7/16

Hellmann Logistics

3/16

Alexandra Park

1/16

Ironbank

9/10
Dwell
Grand Designs NZ
Green Modern, Eco-conscious Contemporary New Zealand Homes
Wanaka House/Emerald Bluffs

10/14
Habitus
Home
Cardrona Hut

8/16

Puketui Valley House

1/16

E-Type House

4/15

Black Estate vineyard

9/13

Mackelvie St

9/13

House for five

9/12

C3 House

9/12
Houses
C3 House

9/12

Farmhouse

9/11
Interior
RTA Studio

9/13

Mackelvie St

9/13
Metro
Mackelvie St Precinct

6/16
RTA Studio 15 Years 15 Projects
Urbis
Falcon St

12/15

Black Estate Winery

9/13