A decade of transformative architecture 2008–2017
The past decade of architecture and urban design in New Zealand may well be a period which could be considered as the most transformational our small country has seen yet. Architecture New Zealand magazine invited the NZIA editorial board to nominate and vote on what they consider to be the decade's most 'transformative' projects.
More than 50 projects were nominated, and 10 designs led the voting, listed below in no particular order. Obviously, voting is subjective, so we have included a poll (wholly unscientific, we know) at the bottom of the article to enable everyone to have their say on which project should be considered the period's most transformative.
Auckland Art Gallery Toi o Tāmaki
2011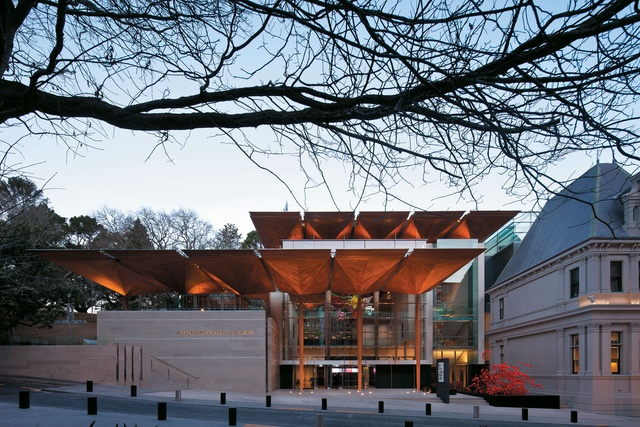 The list of awards received by the Auckland Art Gallery since its 2011 redevelopment is multitudinous and most notably includes the prestigious World Building of the Year Award in 2013. However, while gratifying, winning awards was never the intention of architect Richard Francis-Jones, whose firm Sydney-based FJMT (Francis-Jones Morehen Thorp) worked on the project in partnership with Archimedia and Auckland City Council.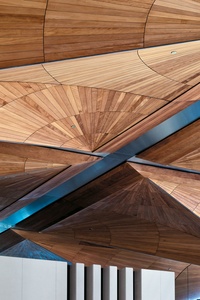 "We set out to make a building that could embody the identity of its place and the culture in which it's set," he says. "In Auckland, the site was very powerful because the colonial heritage building juxtaposes the natural landscape of Albert Park. You also have the evolving bicultural character of Auckland and New Zealand really developing into a settlement of colonial culture – a rich, diverse and inclusive community, which is admired around the world."
In the six years since opening, the gallery has received 3,118,520 visitors – more visits than in the 15 years prior to redevelopment. The design truly engages with the public, both celebrating the heritage features of the original building and providing a light and airy atrium and an atmosphere that is lively rather than serious and quiet,
Len Lye Centre
2013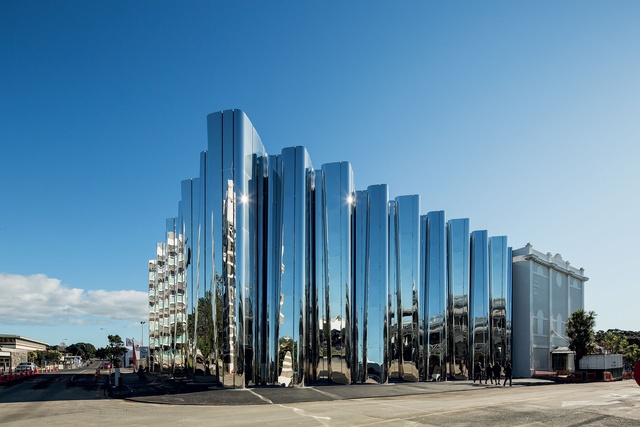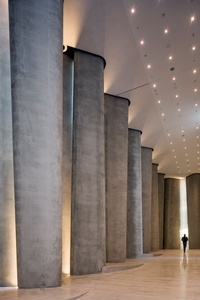 Bishop Selwyn Chapel
2016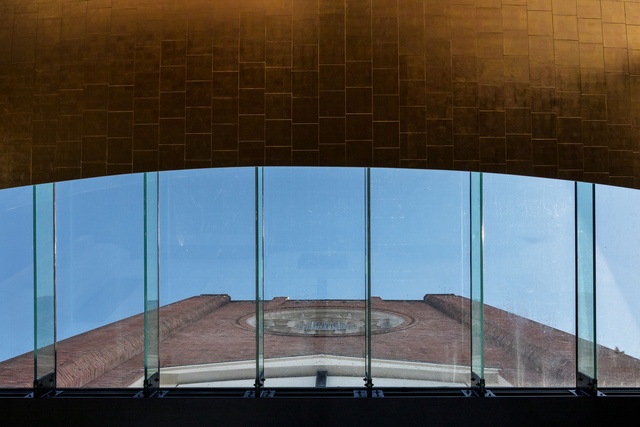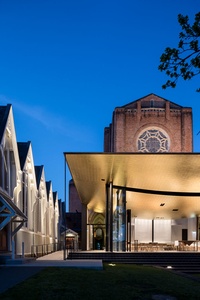 Transitional (Cardboard) Cathedral
2013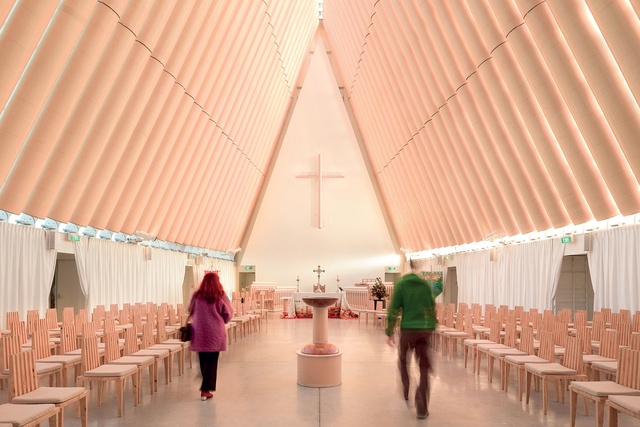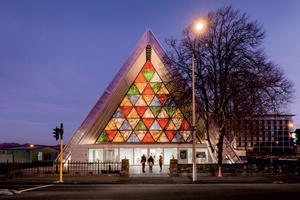 Ironbank
2009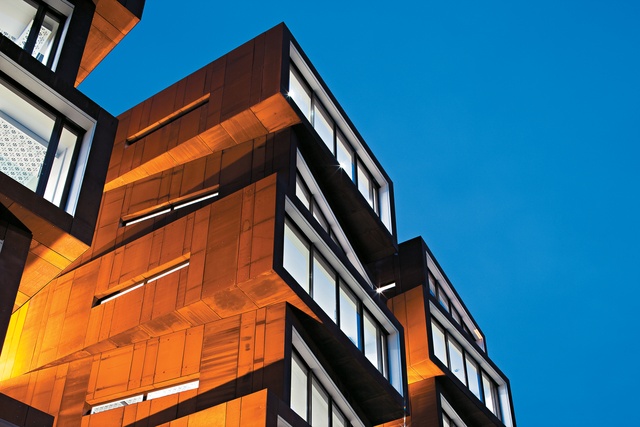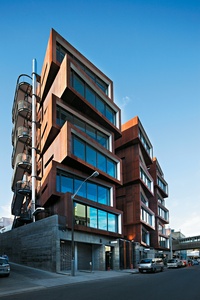 Zavos Corner
2016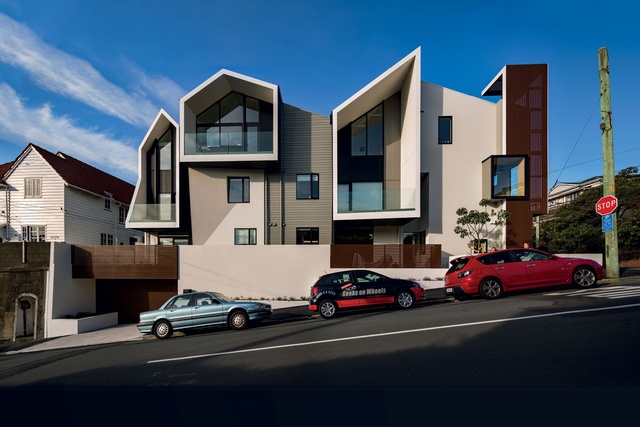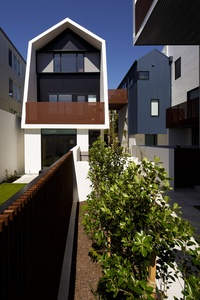 Wynyard Quarter
2012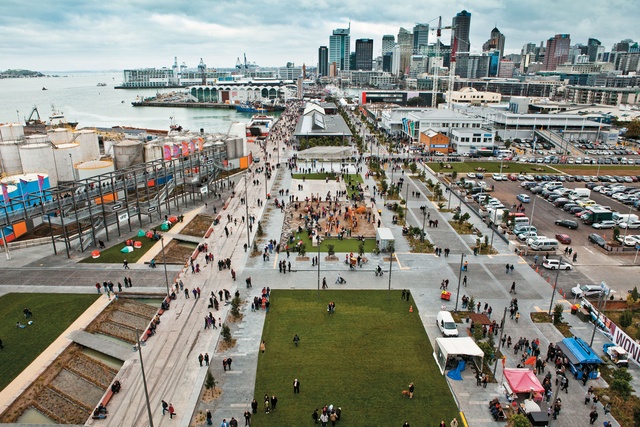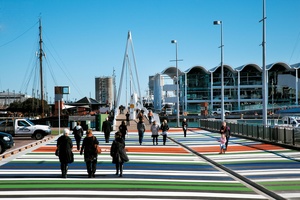 North Wharf
2011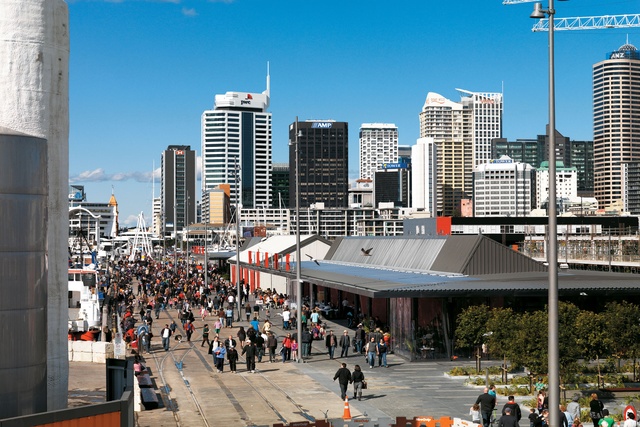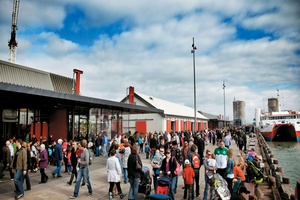 Waitomo Glowworm Caves Visitor Centre
2010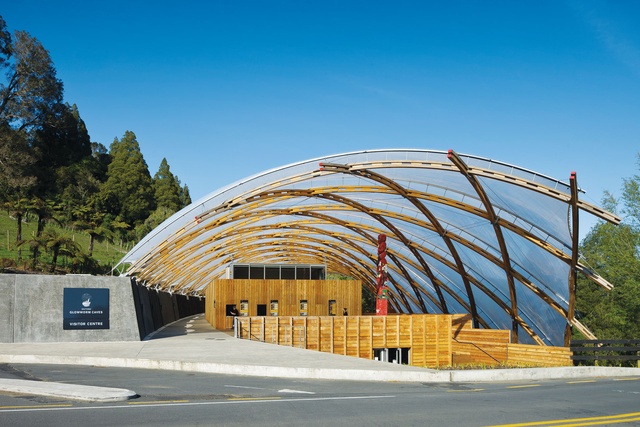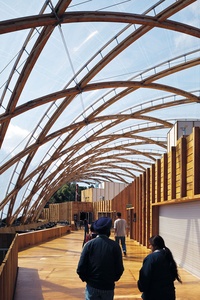 Botanic Gardens Visitor Centre
2014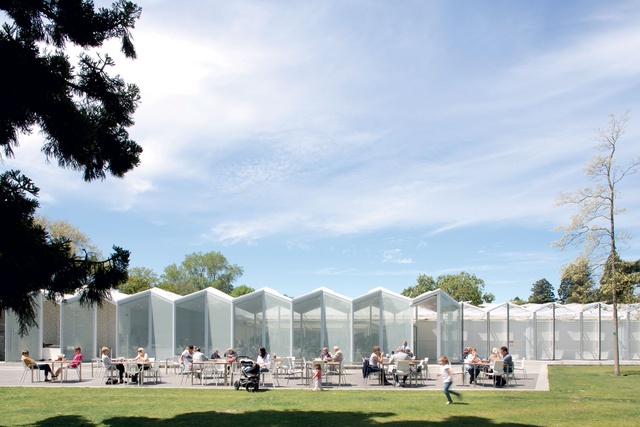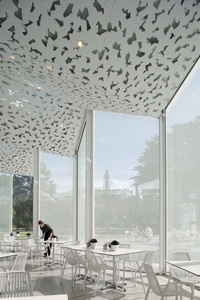 Britomart Precinct
2012